As a small business, it's understood that each day there are dedicated attempts to meet the needs of users in a manner that encourages both growth and innovation. Working on the business and working in the business can prove difficult when engaging initiative-driven app development projects. An effective app development process involves the use of a dedicated agency to define user personas, competitive landscapes, and features that align with your business objectives and mission. Bridging the gap between providing the vision and utilizing app development professionals creates an expert engagement that allows for innovative perspectives to be considered to help small businesses alike consider the various possibilities when facing several obstacles. It's important to understand the user stories behind the purpose of the application development.
Even small businesses are comprised of several departments that can be utilized to improve client communications and access to information and services. It's important to consider the biggest ROI in terms of time, money and consumer satisfaction throughout the entire development process. Working with a seasoned developer will allow for your brand to discover key interactions and insights from your users you couldn't have foreseen until the design and data analysis process. Focusing the engagement on a specific initiative to drive user engagement will allow for future development to occur at a rapid rate once the key problems and solutions are identified for increasing conversion from current users when implementing a new application. The business goals must intersect the user needs to develop ultimate functionality when creating an application. Once the initial solution is developed to address business problems, supplemental features can be developed in a follow-up project scope.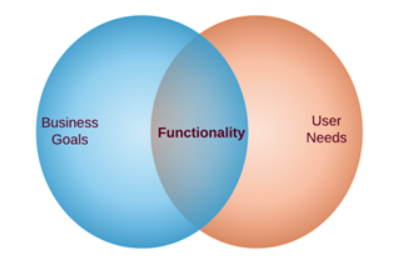 The importance behind focusing on one initiative is to quickly test and iterate processes in an affordable, effective manner that dynamically accomplishes your users' goals for using your application. As the application is developed around initiatives for enhanced user engagement and convenience, your brand will collaborate with a seasoned developer to understand and establish your user's story narrative, which allows for you to further outline retention, referral, revenue and acquisition strategies. Aligning with these core principles sets the stage for the design phase allowing for the information architecture design and content building to create authorship with objective and goals and mind.
Understanding how to create a cross-functional application environment that will ease the process of user engagement from a frontstage and backstage position will allow for app analytics to drive future developments and calls to action for users going forward. Driving an application development with a specific user initiative in mind will communicate your brand's unique selling proposition throughout the entire engagement.